---
In recent months, the free world discovered that Russia is actually less reasonable and more assertive than expected. Since the beginning of the war in Ukraine, Russia has attempted to frame its barbaric invasion as a liberation war against Nazi forces. This narrative more or less reflects what Russian people are told every day by Russian domestic propaganda. In other words, Russia's narrative is more or less the same within the country and abroad.
This is not the case for China. There is in fact a widening gap between Chinese international propaganda, which is delivered in English and targets a mostly western audience, and China's domestic propaganda, which is delivered in Chinese. While the former spares no effort to portray China as a peaceful country, respectful of the liberal world order, the latter focuses on nationalism, historical revisionism and the elicitation of xenophobic sentiments. This is done both overtly (through state-controlled media) and covertly, through the selective censorship of pro-western or simply neutral ideas on the Chinese intranet. The result is that a chauvinist narrative permeates every nook and cranny of Chinese social networks and media.
Because this narrative is spread in Mandarin, western audiences are generally not very familiar with it. This is in turn a key element in the relative success and credibility of Chinese international narrative, leading to a distorted idea of what China is today. (The TLDR is: China's public opinion is much less moderate than people in the West think.)
Whereas Russians live in a parallel world built by the Kremlin in which Russia is the liberator, Ukraine is controlled by Nazi forces and NATO is the devil incarnate, Chinese people live in an world perhaps even more detached from reality. In that world, China is bullied by the West, liberal democracies are dangerous places littered with criminals behind every corner, Taiwan is a dictatorship controlled by separatist forces, Xinjiang and Tibet enjoy widespread freedom, and nuclear weapons are a perfectly legitimate way to settle international disputes.
Recently, a number of anonymous Chinese activists decided to try to expose this contradiction. To do so, they created the Great Translation Movement, a Twitter account that, by translating the content available on Chinese social networks to English, provides a vital glimpse of the online environment in China.
Their Twitter page translates posts and articles on a variety of political topics, from Taiwan to the war in Ukraine, from COVID 19 to Tibet and Xinjiang. What follows is but a tiny sample of what you can find on their twitter page, which I invite you to follow. I decided to pick several posts that share a common theme: the use of nuclear weapons and missiles to strike other countries preemptively.
1. On using nuclear weapons against Japan. (Notice the number of likes on the right for both the videos and the comments. 1w = 10,000)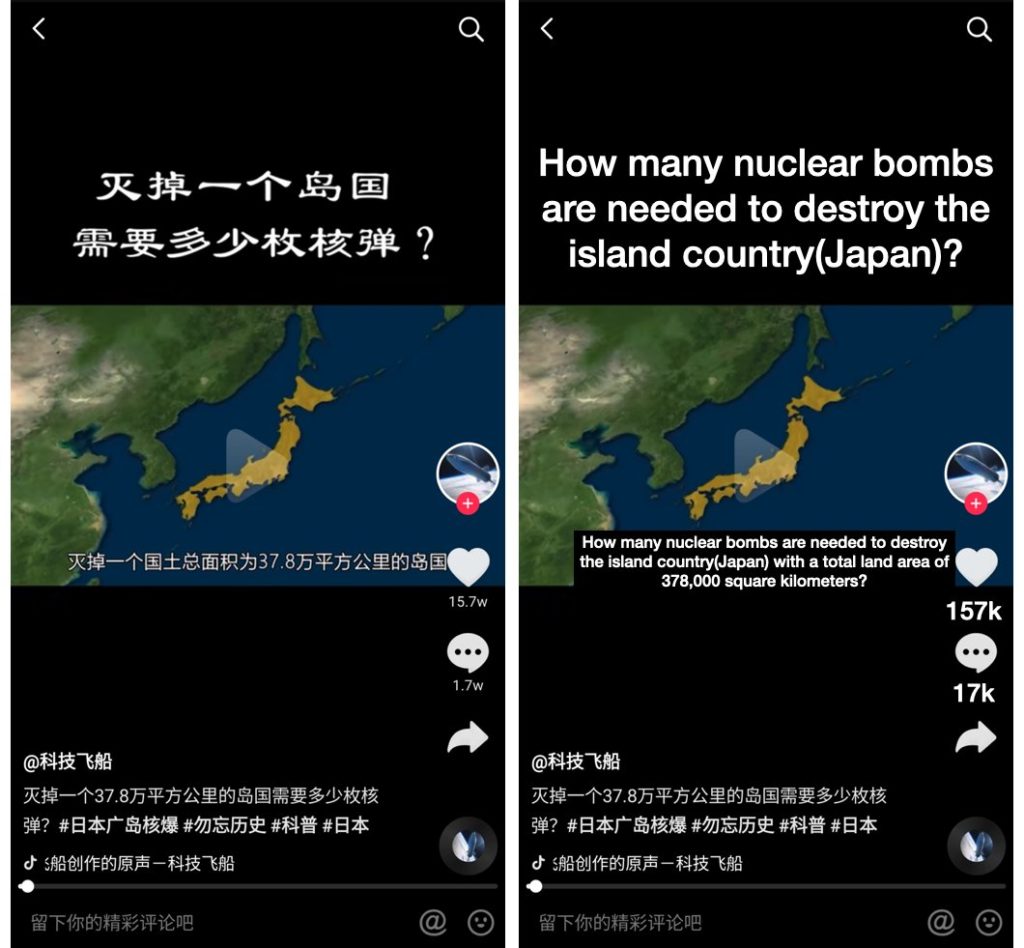 2. And yes, the idea of using nuclear weapons against Japan is quite widespread. Here is another post.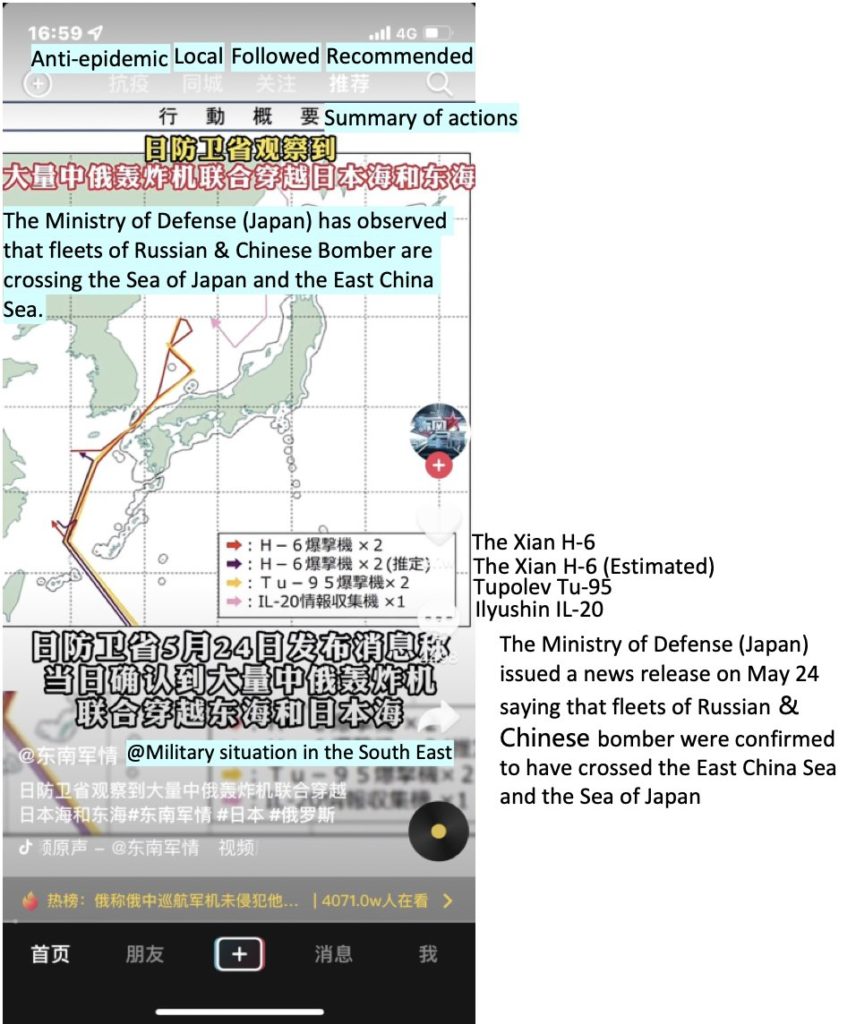 3. On how great North Korea and its missiles are.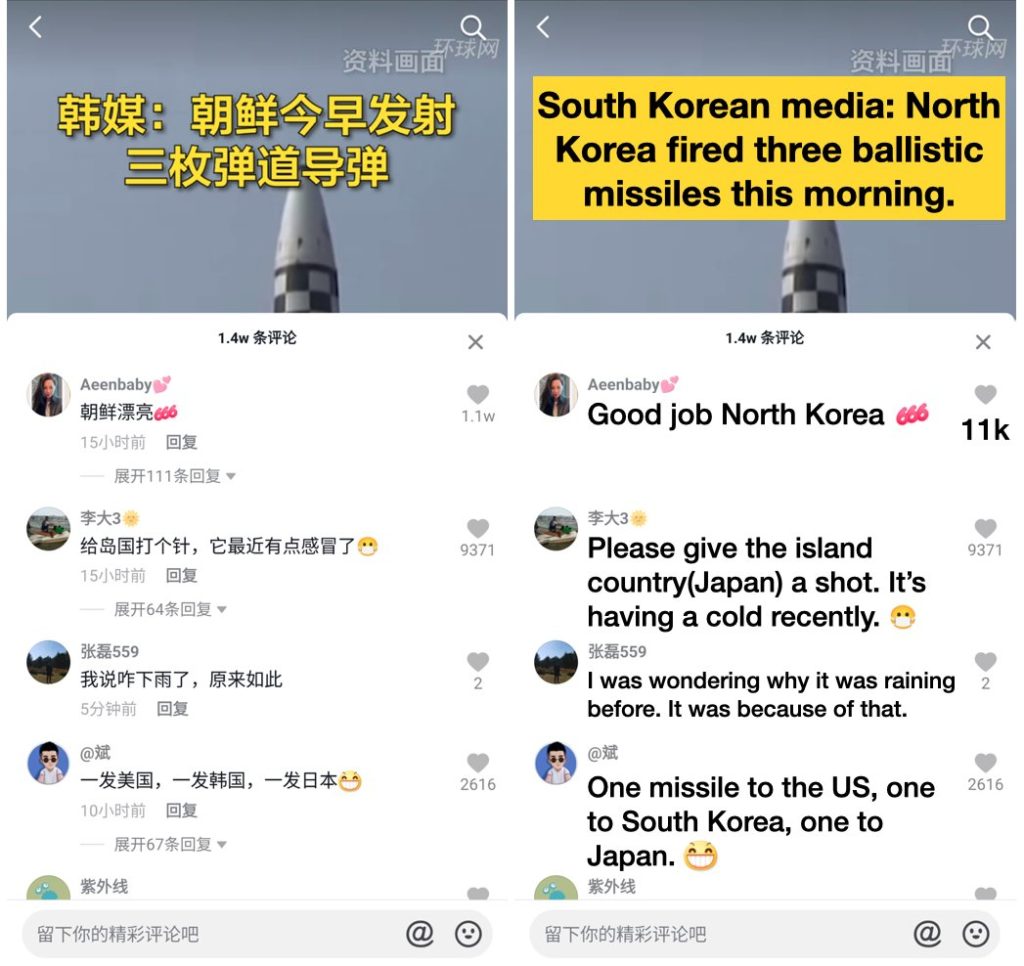 4. On Russia and NATO (and atomic bombs).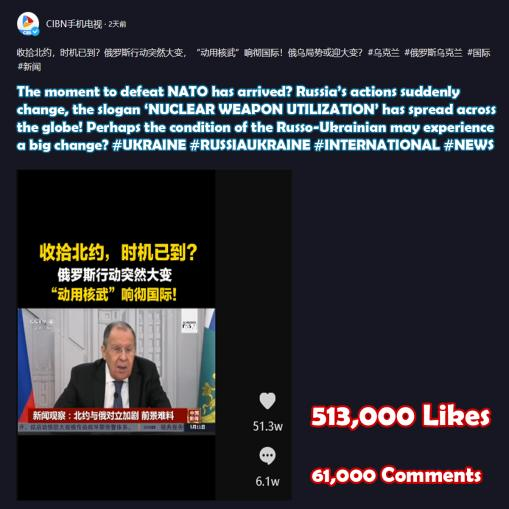 So welcome to China, a peace-loving country. What I think is important here is not just the terrifying content of many of these posts, but also:
How positively received they are (number of likes)
The total lack of dissenting voices and debate, which points to point 3
The radicalization of the Chinese population brought about through selective censorship. Not only these extremely radical viewpoints are not censored: the comments of those who try to argue against those viewpoints are systematically censored
The Chinese society as a whole is more radical and nationalist now than it was twenty or even ten years ago. This new wave of nationalism, fueled by propaganda and selective censorship, should not be ignored when liberal democracies deal with China. China is actively trying to hide the full extent of it. That's why initiatives such as the Great Translation Movement are so important.
Author Profile
Enrico Fode is a journalist who over the years worked for several blogs and newspapers, focusing on human rights and geopolitics. He is convinced that only a united, federal Europe can preserve liberal-democracy in the continent.
Latest entries
Exposing China's double propaganda
Post Disclaimer
The opinions expressed by the author of this post do not necessarily represent the opinions and policies of ELfR.